Differential Privacy Demo
Year
2019
Client
CTData Collaborative
Link
ct-data-collaborative.github.io/dp2010
To protect the confidentiality of 2020 Census respondents, the US Census Bureau plans to use a "differential privacy" framework. It is a statistical technique to protect individual data from reidentification or reconstruction. To help data users assess the impacts of differential privacy, the Census Bureau has shared files that show the impact of differential privacy on 2010 decennial data.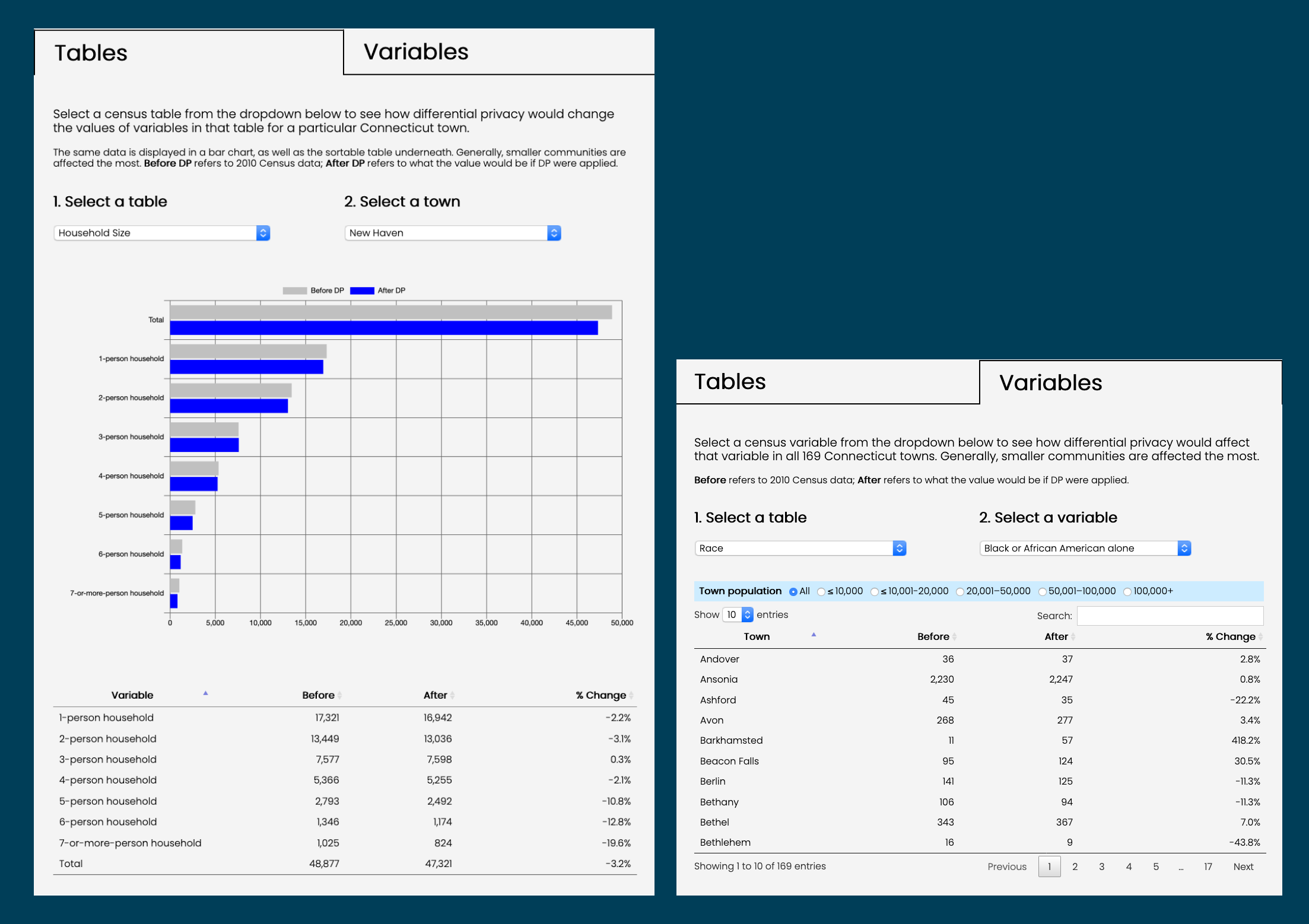 Picturedigits helped CTData Collaborative to develop an interface to explore how 2010 Census data for Connecticut towns changed after the differential privacy framework had been applied.
Dataset
Differentially Private 2010 Census Data by IPUMS NHGIS, University of Minnesota.